Presumption of Capability
Every adult is presumed to be capable of making decisions about personal care, health care, financial or legal matters until otherwise demonstrated. An adult's way of communicating is not grounds for determination of incapability, e.g. speech impairment.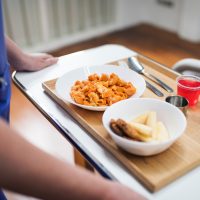 …an adult was assessed to be capable of making the decision to accept or refuse to eat and drink as she indicated preferences through her behaviours for certain flavours and ate different amounts at different times (i.e. opening her mouth), which was the only means through which she could communicate.
It is important to understand that there are different areas of capability. An adult may not be able to seek/refuse support and assistance but may be capable to state where they want to live.